If you have seen my personal journal here on LJ, you can see that I recently updated it with a lot of pics this weekend. There is actally a reason.
When I decided to start updating The Daily Input (the Yahoo! Group) again, I started to check other related groups out to see which ones were still existing, active, inactive, and so forth. I found that a lot of the groups in the Files section of The Daily Input Yahoo! Group were actually deleted or inactive, so I decided to try to give the still existing, but inactive groups a kiss of life. But it wasn't possible with all of them, as I learned - it was set to "updates from owner/moderator only". But since I orked my butt off and involved another person in it, I wanted somewhere to share what I couldn't send to the groups. So here goes!

What I wrote to all of the groups:

"Hey!,

I'm Unna. I own a group called The Daily Input, which has been inactive for a while. Which is a pity, really, as it's a group very much like this, supposedly with a little something arriving in the inbox each day. So as I'm kickstarting it, I thought I would do the same with some of the groups in its Links section. And yes, with the advance of getting a little publicity for The Daily Input while I'm at it.

I love this pic, how it's edited, the way the two pictures are fading into/over eachother.

So, do you guys have a favorite pic of Aragorn, something to share, so the group might get up and running again?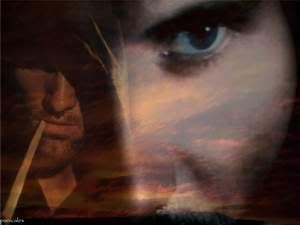 http://movies.groups.yahoo.com/group/Aragorn_A_Day/



Here is a picture, or rather a collage, which you might also recognize as a poster of Elizabethtown.

I was caught by this pic [of Legolas], as he's not in a pose of a warrior or an official elf, but more romantic and/or vulnerable. Is that just me?

So, do you guys have a favorite pic of Orlando and/or Legolas, something to share, so the group might get up and running again?

I'm about to see Orlando and Alicia Keys on David Letterman, which is a week delayed where I am (Greater Copenhagen, Denmark). I'm really looking forward to see them both!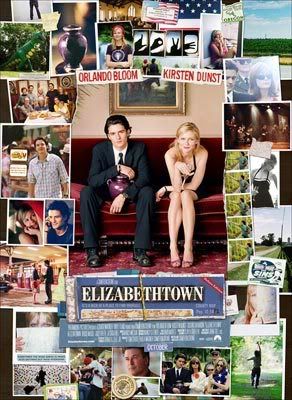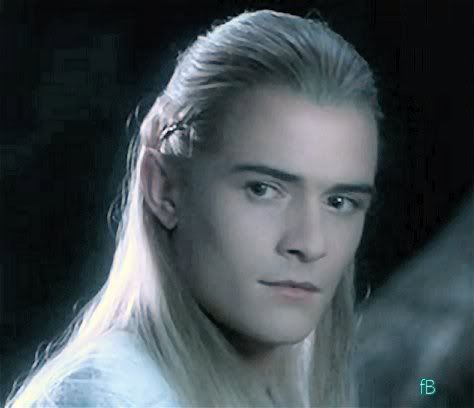 http://movies.groups.yahoo.com/group/Orlando_A_Day/ - http://movies.groups.yahoo.com/group/Legolas_A_Day/



And at last...

You have any special chocolate recipes to share? Here's one of my faves:

After Eight Mousse

Ingredients:
5-6 pieces of After Eight mint chocolates
50 g dark chocolate
2 pasteurized egg yolks
2 pasteurized egg whites
2 dl cream, whipped

Break up the dark chocolate (you could go Jamie Oliver-style and smash it on the edge of the kitchen counter before opening the package, or do what I do; use a morter, smashing it in details, before opening it) and three pieces of After Eight in smaller pieces. Put them in a bowl and melt them in a Bain Marie. Stir in the egg yolks, one by one (to avoid going from smooth chocolate to scrambled easter eggs). Put the bowl aside and let it cool.
Whip the egg whites until stiff and turn them carefully into the chocolate (if the bowl with chocolate is too small to contain it all, turning the chocolate into the whites is also good - just make 200% sure that there is nothing left at the bottom).
Pour it into portion glasses and out them in a cold place (a good place is the fridge), and let them stay for at least 30-45 minutes.
To make them pretty, whip the cream, put a spoon on the top of each glass of mousse, and top it off with a half or a whole piece of After Eight.

Yield: 2 - 3 people. The original recipe was for two portions, but as I've always worked with smaller (but robust) wine glasses, it has been reaching for three.

Tips:
- If you are able to buy white After Eight (I remember buying it in Gatwick Airport in October 2004), try making it a white chocolate mousse, replacing the dark chocolate with white. I never tried myself, so I can't tell you how it is.
- If you have access to Liquorice Laces/Lakridssnører/Lakritssnörer/Schnürer Lakritze (from Malaco, think Strawberry Laces, the ones with the elephant on it), try chopping it up in small pieces and put them into the glass before putting them into the fridge. One lace per portion.

The original recepe is from a magazine, Bazar. I have altered it slightly for my needs, and thereafter experimented and added to it. It's easy peas to make and great to impress people, and dividing it into three portions makes it just enough not to make people sick from all of the dark chocolate, and thereby a perfect dessert.

http://groups.yahoo.com/group/ChocolateCafe/

Enjoy!



Unna."

<<edit for the case of Letterman -
Wow, I had no idea that Orlando could be so hyperactive. And he seems a bit nervous about his American accent... But heck, it could be of that reason he gave, he's so into the whole PotC-thing as he's filming that at the mo. But hey, it was neat to see him out of that "pretty-Brittish-lad-or-fancy-Elf"-role...
And Alicia... Beautiful as always. And one of the only times I have seen her without brades.

Anyhoo. Back to the scheduled program.>>